Biden wins over Taiwan
Melissa Conley Tyler, INDSR
2021-06-29
AMERICA
GEOPOLITICS
This article first appeared on the East Asia Forum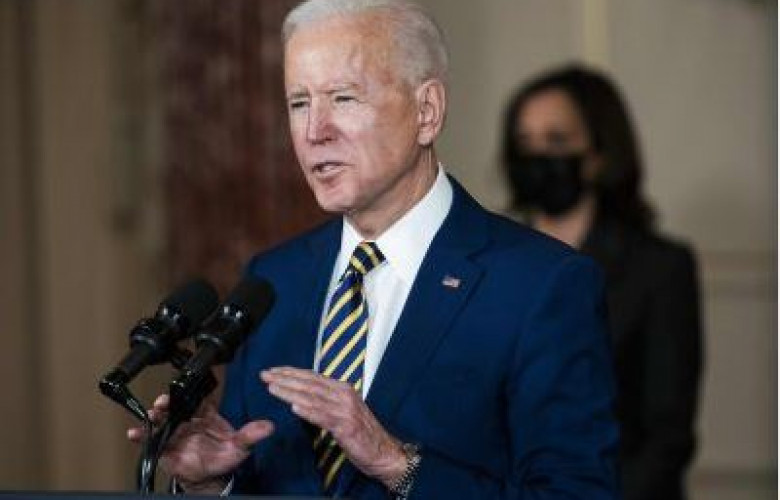 One of US President Joe Biden's aims is to show that 'America is back' by rebuilding relationships with allies and partners.
But he faced an uphill battle in Taiwan where, unlike other parts of Asia, the majority supported Donald Trump.
Following the November 2020 election, a quarter of the Taiwanese population were pessimistic about Biden and 'pro-Trump mania' continued with rallies, 'stop the steal' campaigns and conspiracy theories around Hunter Biden. Based on his historical record and campaign, there was widespread concern that Biden would be soft on China. Only 6 per cent of voters for Taiwan's ruling Democratic Progressive Party thought the US–Taiwan relationship would improve under Biden.
But interviews with Taiwanese insiders show that Biden is winning them over.
Biden made a good impression from day one, inviting Taiwan's diplomatic representative to his inauguration. The visit to Taiwan by former US senator Chris Dodd — known to be a close friend of Biden — was taken as a further reassuring sign.
Confirmation hearings for key appointments were seen as showing a 'rock solid' commitment to Taiwan and its international participation. Mentions of the Indo-Pacific in early statements and the Quad Leaders' Summit were interpreted as showing continuity in the US strategic approach.
An early test was whether the new administration would backtrack on the Trump administration's last-gasp announcement making all restrictions on official contact null and void. This was reviewed to finalise a new contact policy making it is easier for Taiwan to liaise with US officials.
For the first time in 40 years, a serving US ambassador visited Taiwan. The United States has publicly helped Taiwan maintain its dwindling diplomatic partnerships and continued to support bilateral initiatives like the US–Taiwan Economic Prosperity Partnership Dialogue. There has even been an indication that trade agreement talks might restart — something that didn't move under Trump.
At the hard edge, the Biden administration is seen by Taipei to have 'responded quickly and effectively' to Chinese military aggression. Following a large incursion of Chinese military aircraft just after the inauguration, the US State Department immediately issued a clear statement reiterating support for Taiwan at the same time as a US carrier group entered the South China Sea.
The US has conducted several rounds of naval patrols transiting the Taiwan Strait and signed a coastguard agreement with Taiwan. Arms sales have continued and are on track to increase in 2021. US–China high-level talks in March in Alaska put to rest any fears that Biden would be soft on China.
So the Taiwanese see a lot of continuity but with a more professional and sophisticated team. They like that people dealing with Taiwan are 'old hands' who understand its position well. Those who were worried about Trump's unpredictability should expect no surprises from a team that has been 'unified in calling out China in a principled and measured way'. Recognition is increasing that while some of Trump's ideas on China were good, his execution was poor, and that the Biden administration may offer more opportunities to advance Taiwan's interests.
The new element that Biden can offer is to internationalise the Taiwan Strait issue. As Biden reaches out to rebuild relationships with partners, he can create wider support for Taiwan as a security problem for the Indo-Pacific. This is something Trump, with his disdain for allies, would never have done.
Concerns over peace and security in the Taiwan Strait have been mentioned — for the first time — at the G7, US–Japan, US–South Korea and Australia–Japan summits. This approach of 'raising the voice of Taiwan with US partners and allies' is appreciated by an isolated Taiwan that doesn't want the issue to be seen as something for China and Taiwan to 'solve by themselves'.
One of the last remaining tests for the Biden administration was vaccine access. With Taiwan suffering its first large COVID-19 outbreak, the public has been asking for US support in securing vaccines. The answer came in June when a Senate delegation visited Taiwan to announce that the United States will provide 750,000 doses — in a C-17 military aircraft, no less.
There are still challenges ahead, such as the US desire to on-shore semiconductor production, which has downsides for Taiwan's technology industry. And limitations on the relationship remain, meaning that Taiwan has to be careful of wishful thinking and overstating the level of US support. But it's clear that 'both sides have the willingness to continue building this good relationship down the road'. That's a big turnaround in only six months.
Melissa Conley Tyler is a Visiting Fellow at the Institute for National Defense and Security Research (INDSR), Taipei, funded by a Taiwan Ministry of Foreign Affairs fellowship program.
This article draws on views gathered from 23 anonymous interviews in Taiwan, including with inner circle figures and politicians.
Original article here
Back To Top
Membership
NZIIA membership is open to anyone interested in understanding the importance of global affairs to the political and economic well-being of New Zealand.