Biographies
New Zealand Institute of International Affairs Whare Tawāhi-a-mahi i Aotearoa is governed by a Board elected by its members. The Board comprises skilled experts in international affairs, academia, finance and governance. The 2021-2023 Board is made up as follows:
Chair, Dr Richard Grant
Dr Richard Grant was previously Vice-Chair of the New Zealand Institute of International Affairs and is current Chair of the Institute's Hawkes Bay branch. He was the Executive Director of the Asia New Zealand Foundation from 2008 to 2012. Dr Grant had a distinguished diplomatic career over 40 years working for the Ministry of Foreign Affairs and Trade in the Pacific, Europe, Australia and Asia. He is a former New Zealand Ambassador in Bonn and Paris and a former High Commissioner in London and Singapore. He has also represented New Zealand at the Organisation for Economic Co-operation and Development and held other senior positions including Deputy Secretary for External Economic and Trade Policy. He was chair of the Arts Council of New Zealand from 2013 to 2017. Dr Grant was educated at Victoria University of Wellington and received his doctorate at the University of Clermont-Ferrand, France. In 1999 he was a Visiting Scholar at the John F. Kennedy School of Government, Harvard University, and in 2004 was a Visiting Fellow at the Oxford Internet Institute, Oxford University.
Vice Chair, Dr James Kember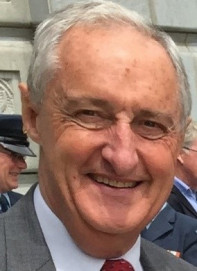 James Kember has a career in public service, primarily as a diplomat with assignments in Asia, the Pacific, Africa, Europe and at the United Nations, but also three years as director of the NZ Asia Institute at the University of Auckland, and nearly three years as adviser to a foreign minister. He has also been an observer and occasional writer on foreign affairs topics, his last major piece being a chapter on Africa in the recently published book on New Zealand's 2015-2016 term on the UN Security Council. From 2002-2006 he served on the board of New Zealand Pacific Economic Cooperation Council. He has at various times served on the boards of the Wellington Youth Orchestra and of Wellington Chamber Music. He now chairs the management committee at the New Zealand Portrait Gallery, which oversees fundraising initiatives and operational matters.
Suzannah Jessep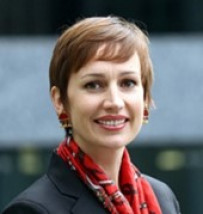 Suzannah Jessep is the Director of Engagement and Research at the Asia New Zealand Foundation and is responsible for overseeing and delivering the Foundation's Track II dialogues and roundtables, and for commissioning research that explores New Zealand's evolving relationship with Asia. She has previously worked for New Zealand Ministry of Foreign Affairs and Trade (2005-2019), including as New Zealand's Deputy High Commissioner to India, Sri Lanka and Bangladesh, and Deputy Ambassador to Nepal, as well as Deputy High Commissioner to Vanuatu. In addition to the New Zealand Institute of International Affairs, Suzannah is a member of the Trade For All Ministerial Advisory Board, and the Advisory Boards of the New Zealand Contemporary China Research Centre and New Zealand India Research Institute.
Dr Serena Kelly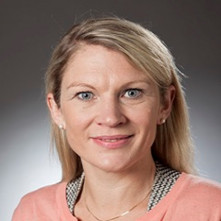 Dr Serena Kelly is a senior lecturer in the Politics of the European Union at the University of Canterbury. She has been widely published and has featured in the media on EU issues. She also has a strong record of securing external funding and her current research includes European diplomacy, international political communication, and Europe's relations, presence, impact in, and with, the Asia-Pacific. Serena was Chair of the NZIIA Christchurch Branch from 2017 – 2021. She is also Vice-President of the European Studies Association of Australia and New Zealand.
Raylene Liufalani, Ministry of Foreign Affairs and Trade appointee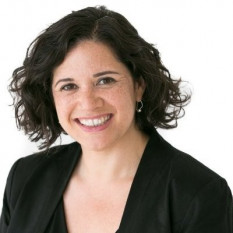 Raylene Liufalani is Divisional Manager, Strategy and Performance at the New Zealand Ministry of Foreign Affairs & Trade. Her previous overseas postings include as New Zealand Ambassador to Argentina, Paraguay and Uruguay; First Secretary, Deputy Permanent Representative to the Conference on Disarmament in Geneva; and the New Zealand Commerce and Industry Office, Taipei. Raylene has a MA in Chinese Studies from the University of Waikato.
Luke Qin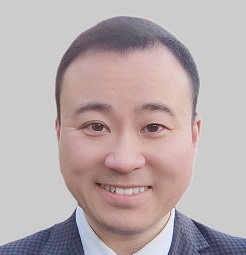 Luke Qin is originally from Sichuan. He graduated from the University of Canterbury with a Bachelor of Commerce, before relocating to Wellington to join the banking industry and complete his Masters in Applied Finance at Victoria University of Wellington. He currently looks after exporters and importers for a leading bank, helping New Zealand businesses with working capital financing and risk mitigation. He also serves as an Executive Committee member of the New Zealand China Council and is a Board member of Transparency International New Zealand.
Rt Hon Sir Anand Satyanand GNZM, QSO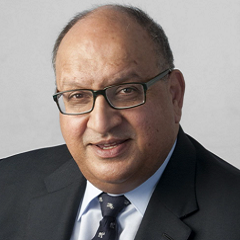 Sir Anand Satyanand has worked as a lawyer, Judge and Ombudsman and was New Zealand's 19th Governor-General from 2006 until 2011. He is immediate past President of the New Zealand Institute of International Affairs. His other activities include Chancellor of the University of Waikato since 2019, patronage of a small number of community organisations, undertaking a programme of speaking to audiences in New Zealand and elsewhere. He was Chairman of the Commonwealth Foundation in London from 2013 to 2016, he is a Visiting Fellow at the Law School of the University of Auckland, and a Member of the International Advisory Committee of Transparency International.
Andrew Wierzbicki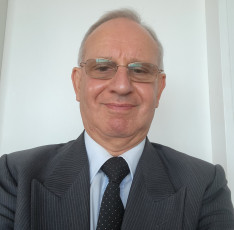 Andrew Wierzbicki had a 40 year career in the public service working on policy advice covering trade and economic issues including while on a posting to Washington DC, and defence and security issues as a senior manager in the Ministry of Defence. He is experienced in governance, financial oversight and strategic planning. He is an Honorary Vice President of the New Zealand Institute of International Affairs and is a previous Chair of the New Zealand International Review Committee. As a longstanding member of the NZIIA Wellington Branch, Andrew served for a number of years on its Committee including as Treasurer. Andrew is a graduate in Law and Politics of Victoria University of Wellington.
Officers appointed by the Board:
Dr Hamish McDougall, Executive Director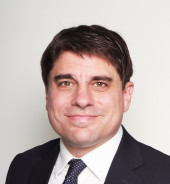 In January 2022 Dr Hamish McDougall was appointed Executive Director of the New Zealand Institute of International Affairs - Whare Tawāhi-amahi i Aotearoa. He recently completed a PhD in international history at the London School of Economics and Political Science (LSE) on the topic of Anglo-New Zealand relations in the context of European integration. At LSE he also taught and designed courses on twentieth-century international history. His published research includes a chapter in the official history of the New Zealand foreign service, and articles on New Zealand's involvement in the 1971 negotiations for European Community accession, and separately, international aspects of the 1981 Springbok Tour. Outside of academia, he has a successful career in corporate and marketing communications in New Zealand and overseas, including the launch of He Tohu, the exhibition of iconic New Zealand documents at the National Library of New Zealand.