Palmerston North
Welcome to the Palmerston North Branch of NZIIA.
Palmerston North is a multicultural city with more than 130 different ethnic communities. Moreover, the City hosts some of the most important research and educational institutions in New Zealand. Favoured by access to a highly educated and international population, the NZIIA Palmerston North branch regularly invites a stream of speakers (including members of the diplomatic corps, government and business representatives, community leaders, historians, and academic researchers) to share their views, findings and experiences concerning global, economic, political, military, and social issues.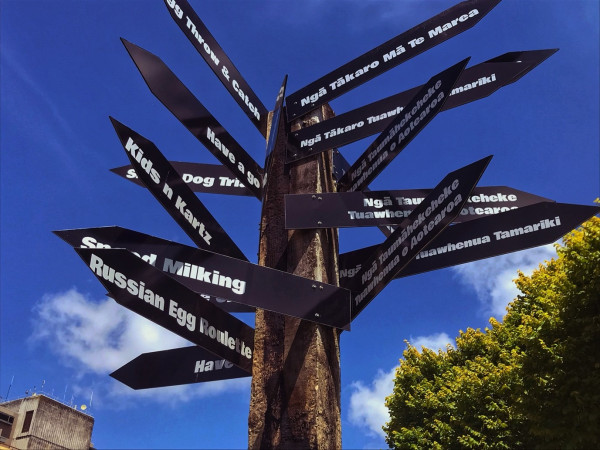 At uncertain times, with communities all over the world affected by the Covid-19 pandemic, and other transformations in the global sphere, the NZIIA Palmerston North branch aims at understanding the interactions between the global and the local.
It is our mission to promote the Palmerston North community's engagement with knowledge of international issues. We promote discussions about urgent topics, including climate change, sustainable agriculture and dairy industry, peace and security, human rights, refugees and migrants, indigenous cultures, geopolitics, nationalism and internationalism, identity, race, and gender.
The branch usually meets once a month and organises frequent events with invited speakers at different locations around the City, such as: The Globe Theater, Massey University, IPU, the City Library, and the Conference & Function Centre.
Our Executive Committee includes members from different backgrounds and nationalities. The team is working to create synergies with international organizations, local associations, academics, governmental agencies, ethnic communities, and enthusiastic members and non-members.
Our activities are open to the community.
Become a member and engage with international affairs!
Membership
NZIIA membership is open to anyone interested in understanding the importance of global affairs to the political and economic well-being of New Zealand.