Europe's Concerns of Falling International Support for the Ukraine Effort
Dr Milosz J. Cordes
2023-11-08
EUROPE
DEFENCE AND SECURITY
This article first appeared on the Australian International Affairs 'Australian Outlook'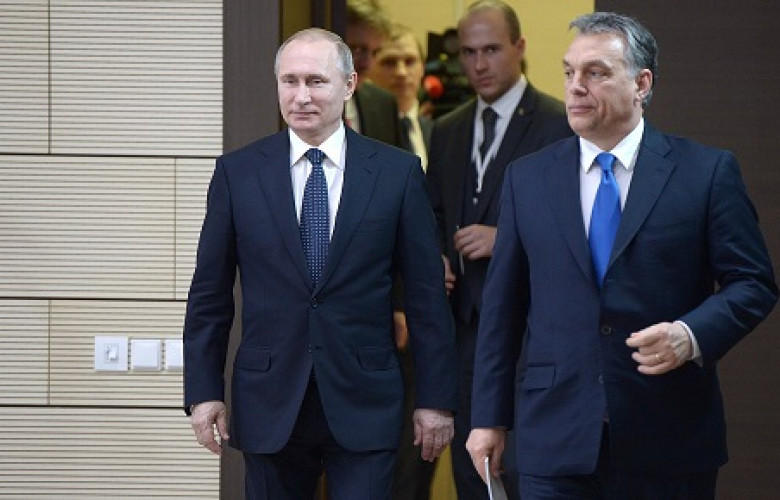 Western societies have shown a great deal of solidarity with Ukraine. 20 months after the invasion, however, there are some worrisome tendencies that need to be addressed should the collective West want to avoid the Ukraine fatigue for its own sake
Over the last two years, the West has shown a great deal of unity in supporting Ukraine in its struggle against the Russian invasion. The European Union (EU), constituting 27 member states with often contradicting interests, has managed to introduce 11 sanction packages. Other Western countries, such as Australia, joined the front although their geographical location might have made them reluctant to do so. Today, however, some Western societies are experiencing turbulences that are manifold in nature. With increased costs of living, high energy prices, and growing polarisation, Ukraine fatigue is becoming a serious threat.
Advocating for a long-lasting support
The 2023 Warsaw Security Forum report includes a number of advocacy clauses related to Russia's full-scale invasion of Ukraine. Fulfilment of most of them depends on the collective West providing long-term material, political, and technological support for Kyiv. During the first months of the war, such efforts met with a broad understanding. The changed geopolitical situation even led to major paradigm shift for security considerations in some cases. Denmark dropped its opt-out clause on EU defence cooperation, in place since 1993, and both Finland and Sweden abandoned their de facto neutrality and applied for NATO membership.
The war has brought about other challenges, too. The need for quickly replacing Russian gas and oil, growing energy prices, and the painful post-COVID-19 economic recovery turned out to be significant hurdles for governments, businesses, and ordinary citizens. On top of that, politics in Europe did not freeze when Russian forces attacked Ukraine. The usual questions about the rise of populist movements and tensions over the extent of EU integration have remained. 20 months into the invasion, we see quite a few worrisome tendencies looming on the horizon.
Is a Hungarian contagion on Ukraine reaching the EU?
Robert Fico, the leader of the victorious Smer party and former prime minister of Slovakia, made it clear during the recent election campaign that under his rule the country would significantly decrease its support for Ukraine – which so far has amounted to approx. 1.3 percent of its GDP, including bilateral and EU contributions – and limit its role as a logistical hub. Although such actions would not make Slovakia leave the pro-Ukrainian camp, the change does send a signal to those political forces within the EU that seek to score some popular support.
A similar phenomenon could be observed during the recent electoral campaign in Poland where the incumbent Law and Justice government sought to increase its standing among the far-right parts of the electorate by playing tough towards Ukraine. Warsaw accused Kyiv of flooding the Polish market with cheap Ukrainian grain. It also struck a sensitive chord on unresolved historical issues, such as the Volhynia massacre in 1943. If Law and Justice had not lost the recent election, Poland could have stoked the flames of history, just like Hungary.
Viktor Orbán has pursued closer ties with Russia while the country's democratic backsliding has collided with EU institutions. His populist rhetoric also involves historical resentments. Orbán plays on the notions of the lost Hungarian empire, parts of which are now in today's Ukraine. Fidesz's narrowly understood party interests, disguised as national ones, have severely impacted EU unity to the extent that Orbán is the only EU member state leader who recently met with Vladimir Putin. Moreover, the Hungarian parliament is still blocking Sweden's accession to NATO after Turkiye withdrew its reservations.
Where is the German locomotive?
Concerns over the Ukraine fatigue go beyond Central and Eastern Europe. The most serious potential problem lies with the growing decomposition of the political system of Germany, the backbone of European integration since its beginning. All mainstream German parties have agreed on the need to support Ukraine. Since February 2022, Berlin has overcome many of its initial reservations related to heavy arms exports and has played a more visible role in coordinating EU and Western efforts. Chancellor Olaf Scholz even announced Zeitenwende – a ground-breaking change – in Germany's foreign policy.
This consensus is being questioned by German populists. In recent state elections in Hessen and Bavaria, right-wing Alternative für Deutschland scored 18.4 percent and 14.6 percent of votes, becoming the second and the third largest political force there, respectively. On the left side, Sahra Wagenknecht, a popular politician who is about to leave Die Linke to create a new radical party, claims the West is responsible for the war in Ukraine. The German two-plus-two-party system – centre-left SPD, centre-right CDU plus liberal FDP and environmentalist Greens – seems to be no more. As the ruling coalition experiences further tension, the future of Germany as a major supporter of the Ukraine and of the EU is in doubt.
The Kremlin hopes for more dissent
When Vladimir Putin met with Viktor Orbán in October this year, he called the Hungarian prime minister "one of the few European leaders (…) capable of successfully defending their country's interests." This statement is representative of the Kremlin's strategy towards the NATO and EU member states: it is easier to deal with individual actors rather than confronting a supranational body or a front of like-minded countries. Russian authorities are hoping to remove or loosen a few bricks in the Western wall by exploiting the essence of pluralist and democratic societies: the ability to express discontent by protests, grassroot political pressure, and elections.
It seems that 20 months into the invasion, Moscow knows it is unable to meet any of the initial goals: making Ukraine completely dependent on Russia or transforming the country into a buffer zone. Although Russian resources are dwindling, Putin has the advantage of ruling over an authoritarian state where public opinion does not play a primary role. He can continue his bizarre Sitzkrieg in Ukraine as Western societies grow tired of the conflict. Western leaders, the Kremlin considers, are becoming more eager to pressure Zelensky so that Kyiv agrees to an unfavourable peace treaty. It would help Putin present the war as a success before or immediately after the Russian presidential election, scheduled for March 2024.
Conclusion
The West needs to identify this strategy and oppose it. It requires responsibility on the side of its political elites and a popular understanding that the war in Ukraine has far-reaching consequences for the future of the global order. Similarly, the European Union should continue its efforts to maintain and manifest strong unity. As it is unlikely that any EU member state government becomes as anti-Ukrainian as the Hungarian one, this objective can be achieved by sanctioning Budapest. It will become possible once the democratic opposition forms government in Poland and Hungary loses its only ally in the European Council.
Alongside political steps, more education is needed to counter Russian disinformation among populist movements across the EU. Decision-makers and civil society organisations need to take action to decrease polarisation and promote dialogue at all levels – from the international to the local one. It is perhaps one of the strongest messages that the 2023 Warsaw Security Forum sought to convey: the biggest value of the West lies in its pluralism and the ability to reach consensus despite deep differences, especially in areas where collective security is at stake. Such is the ongoing Russian full-scale invasion of Ukraine.
Miłosz J. Cordes is a Consultant on the Baltic Sea Region security at the Danish Institute of International Affairs and lectures in Copenhagen. Before moving to Denmark, he had spent 9 years at the Polish diplomatic service (2012-2021). He worked as Research Fellow at the Danish Foreign Policy Society (2021-2022), Post-Doctoral Researcher at Lund University, Sweden (2022-2023), and was Lead Analyst of the Foreign Policy Working Group during this year's Warsaw Security Forum.
Back To Top
Membership
NZIIA membership is open to anyone interested in understanding the importance of global affairs to the political and economic well-being of New Zealand.