What to expect from Chris Hipkins' trip to China
Geoffrey Miller, International Analyst, Democracy Project
2023-06-13
NEW ZEALAND
GEOPOLITICS
Originally published by the Democracy Project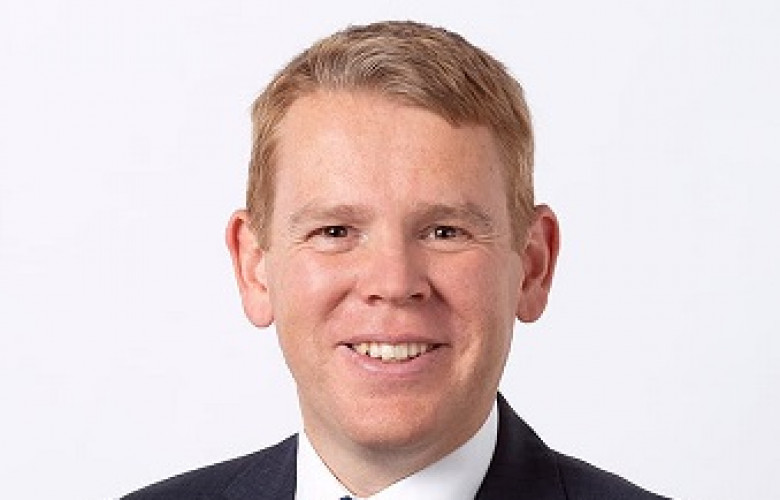 Timing is everything
After months of mixed signals, Chris Hipkins will head to China at the end of June.
The New Zealand Prime Minister's long-awaited visit to Beijing will come shortly before he attends July's NATO summit in Vilnius.
The careful timing of the PM's China trip – billed as a trade mission – offers advantages to both the Chinese and New Zealand sides.
For Beijing, the tour will provide a valuable opportunity to influence the leader of a 'Five Eyes' country, just before Hipkins takes his seat at the NATO table in Lithuania.
NATO last year launched a new 'Strategic Concept' that called out China for its 'stated ambitions and coercive policies' and pinpointed the country as a source of 'systemic challenges' for the alliance.
For Wellington, the fact that Hipkins is choosing to visit China first – immediately prior to the NATO summit – will be a chance to balance up its recent foreign policy trajectory.
Since Hipkins took over as Prime Minister in January, New Zealand has generally sailed a more hawkish, pro-US course.
The latest instalment in that story came on Friday, when New Zealand signed up to a joint statement with Japan and the other four Five Eyes countries – Australia, Canada, the United Kingdom and the United States – this time condemning economic coercion.
Interestingly, the joint declaration did not explicitly name China.
The decision to omit an explicit reference to Beijing – which was the clear and obvious target – might have been a concession to the more sensitive countries in the grouping, especially New Zealand.
After all, the US now no longer shies away from openly criticising China. Traditional diplomatic niceties now frequently seem to be a thing of the past – as demonstrated by the sharp language used recently by Lloyd Austin, the US defence secretary.
Whatever the motivations, the wording of the joint statement failed to stave off a typically swift and sharp reaction from the Chinese Embassy in Wellington.
Wang Xiaolong, the Ambassador, published a series of tweets which began: 'Smearing other countries, either directly or indirectly, won't whitewash one's own dismal record on coercion'.
The embassy later issued a statement that said 'certain countries tend to overstretch or abuse the concept of national security to impose protectionist policies'.
China is still New Zealand's biggest trading partner by some margin – although the value of New Zealand's exports to the country largely flatlined over the past year. The total now sits at $NZ21.6 billion.
In the year to March 2023, exports to China made up only 23 per cent of New Zealand's total exports of goods and services, according to Statistics New Zealand.
During his time in China, Chris Hipkins will be seeking to rekindle and rebuild the trading relationship, especially after Covid-19. Reviving Chinese tourism to New Zealand will be one obvious major focus.
But he can also expect to hear more about China's frustrations with both the joint declaration on economic coercion and other recent New Zealand foreign policy developments.
A meeting between Hipkins and Xi Jinping, the Chinese president, has yet to be officially confirmed, but – again – this seems to be only a question of timing.
Beijing's concerns are likely to centre on New Zealand's potential role in AUKUS, the elite-level military pact that currently involves Australia, the United Kingdom and the United States.
Andrew Little, New Zealand's defence minister, has said New Zealand is 'willing to explore' joining the next stage of AUKUS, which is focused on advanced technologies and is commonly referred to as 'Pillar II'.
Little has also been at the forefront of other recent decisions that might have irritated China.
These include the recent signing of a new military agreement with Japan and a forthcoming upgrade of New Zealand's defence ties with Fiji, as well as the boost in New Zealand's military aid to Ukraine that was announced in early May.
Chris Hipkins and foreign minister Nanaia Mahuta appear to be less enthusiastic about New Zealand joining AUKUS.
After Mahuta visited Beijing herself in March, she said 'we don't want to see the militarisation of the Pacific, we're not part of the AUKUS arrangements', while Hipkins called the Pillar II issue 'purely hypothetical' when questioned in May.
It is difficult to work out the true extent of any divisions on foreign policy within Chris Hipkins' Labour cabinet.
But recent speeches given a week apart by Little and Mahuta provide a useful case-study.
At the 'Shangri-La Dialogue' in Singapore on June 2, Little told fellow defence ministers that New Zealand viewed the global situation with 'clear eyes' and would 'maintain the military capability necessary to contribute to the rules-based international order and protection of our free and democratic way of life'.
By contrast, Nanaia Mahuta's speech to last week's conference of the New Zealand Institute of International Affairs (NZIIA) in Auckland was more nuanced.
The foreign minister addressed the risks of a 'more contested environment', which she listed as 'poverty levels, indebtedness, conflict, economic exclusion and human rights abuses'.
But Mahuta also told attendees that New Zealand did not cooperate 'exclusively with those mirroring our views' and argued 'binary choices' were unnecessary.
Perhaps most significantly, Mahuta argued there was no 'new Cold War' – a reference that would have been carefully chosen for its likelihood of a positive reception in Beijing.
China regularly warns countries – including New Zealand – against taking what it calls a 'Cold War mentality'.
If avoiding superpower confrontation is the priority, Hipkins' visit at the end of June may come at just the right time.
US Secretary of State Antony Blinken is set to visit Beijing on June 18, in a much-awaited top-level trip. If it happens, Blinken's mission will go against the grain of deteriorating US-China relations.
China's defence minister Li Shangfu declined to meet with his US counterpart, Lloyd Austin, when the pair were in Singapore – a response to the US refusing to lift old sanctions on Li.
Not long after this diplomatic failure, the US released a video of an apparent near-collision of US and Chinese warships in the Taiwan Strait – which in turn came not long after claims of a similar incident involving aircraft.
Last but not least, US officials claimed at the weekend China had been spying on the US for years from Cuba. Unsurprisingly, China has rejected the allegations.
With New Zealand still being China's best friend in the West, Hipkins has the potential to build on any progress made by Blinken in establishing proverbial 'guardrails' to prevent tensions between the superpowers from spiralling out of control.
Ultimately, the most likely role to be played by Chris Hipkins is that of messenger.
NATO leaders will be keen to hear what the New Zealand PM has to say about his China trip when he arrives in Europe in early July.
Chris Hipkins is going to China.
The timing is crucial.
And only time will tell just how successful his trip will be.
Geoffrey Miller is the Democracy Project's geopolitical analyst and writes on current New Zealand foreign policy and related geopolitical issues. He has lived in Germany and the Middle East and is a learner of Arabic and Russian. He is currently working on a PhD on New Zealand's relations with the Gulf states.

This article can be republished under a Creative Commons CC BY-ND 4.0 license.
Back To Top
Membership
NZIIA membership is open to anyone interested in understanding the importance of global affairs to the political and economic well-being of New Zealand.