Why India keeps a foot in both camps
Ved Shinde, Researcher, Asia Society Policy Institute, New Delhi
2023-09-07
ASIA
GEOPOLITICS
This article first appeared on The Interpreter, published by the Lowy Institute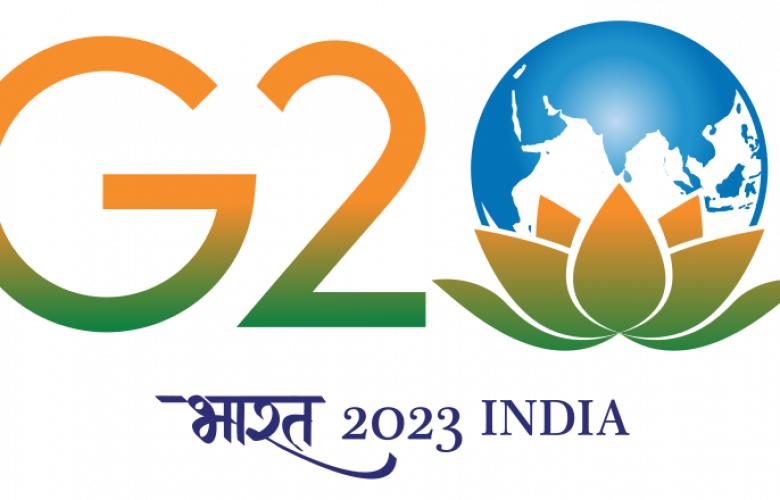 Great powers might seek to force a choice but India is showcasing its own – to stop China from dominating, and benefit from Western capital.
India is festooned for the season's finale: the G20 summit. On 9–10 September, G20 leaders (at least most) will be in New Delhi to discuss problems that plague our planet. Organising the summit of a group that represents 85 per cent of global GDP, 75 per cent of global trade, and two-thirds of the world population is being made a big deal in India. A chance for India to shine.
Set against the backdrop of grinding great-power politics, the G20 summit in New Delhi is unlikely to produce grand outcomes. Animosity and mutual suspicion between major powers are factors beyond India's control. So tempering expectations is reasonable.
But for India itself, a turn at the G20 presidency has been symbolic of New Delhi's rising self-confidence. The spectacle is aimed at internal consumption – to show the transition from a beleaguered post-colonial society to a serious geopolitical player. Experts have called India the weakest of the major powers and the strongest among the middle powers. In other words, New Delhi's G20 presidency is about reinforcing India's self-belief about its own economic and geopolitical potential.
In that context, one question repeatedly pops up: where does India really stand? And the often unspoken connotation is asking India to choose between Washington and its allies or the Eurasian alliance of Beijing and Moscow. After all, India is a part of the Quadrilateral Security Dialogue on one hand and the Shanghai Cooperation Organisation (SCO) and BRICS on the other.
The apparent contradiction between the Quad and SCO/BRICS does not exist in the minds of policymakers in New Delhi. All major powers engage other powers and do not break off ties with anyone. Call this approach what you like, "multi-alignment" or "omnidirectional", but the reality remains the same. As one retired Indian diplomat put it, "Showing that we are getting cosy with the Americans is better than completely aligning with Washington. It could help tease out concessions from Beijing."
Some might argue that given China's recent adventurism in releasing a new map showing Indian territories as its own, trying to tease concessions from Beijing is not taking India far. Given India's historical beef with China over a disputed border, structural contradictions between the two Asian giants are likely to persist in the foreseeable future.
Coming back to India's all-sided engagement, we must separate rhetoric from reality. India's participation in the SCO and BRICS is not because of a direct convergence of interests – instead it's keeping a foot in the door. An elementary case of much talk, little show. The strategic adhesive that earlier bound India to these countries – anxiety over Washington's unipolar moment in the case of the BRICS – no longer constrains New Delhi. India's primary concern is a China-dominated unipolar Asia.
Moreover, New Delhi does not want to pave the way for Beijing to rule the roost in the SCO and BRICS by withdrawing. The SCO and BRICS also serve two other purposes. One is to help expand India's outreach to the countries of the "Global South". New Delhi is positioning itself as a bridge between the developed and the developing world. Given the trust deficit between the G7 and G77, India seeks to be the connecting link between the two bodies. Indian external affairs minister S. Jaishankar brands India as a "South Western" power. In other words, reconciling Western interests with the developmental agenda of the Global South is the role New Delhi is preparing itself for.
These forums also provide neutral grounds for heads of state to meet their counterparts. For example, the recently held BRICS summit in Johannesburg allowed direct communication between President Xi Jinping and Prime Minister Narendra Modi.
Yet India's engagement with Washington and its allies, such as Australia and Japan, has also grown manifold in the last few years. Minilaterals such as the Quad are packed with issues of mutual interest. Themes covering maritime domain awareness, critical and emerging technologies, cybersecurity, maritime security and anti-piracy are building blocks of greater strategic trust between India and "like-minded" countries. Again, the nomenclature might differ from "like-minded coalitions" to "limited liability partnerships", but the essence remains the same.
India needs the United States and its allies for two major reasons. The most obvious one is to form issue-based balancing coalitions to secure a multipolar Asia – by increasing the costs for any misadventure by any power. As Bismarck would say, balancing is achieved by creating a "nightmare of coalitions". The second need is for India's domestic transformation – transitioning from a low-income society to a higher per-capita economy. Western technology and capital are indispensable in this regard.
Like many of its counterparts in Southeast Asia and the Middle East, India is courting many suitors at the same time. Therefore, talking with the Eurasian powers and acting in the other direction is a part of the same game.
Back To Top
Membership
NZIIA membership is open to anyone interested in understanding the importance of global affairs to the political and economic well-being of New Zealand.